Mineral water bottling machine------Product description
(1)water filling line/liquid filling line includes: Washing-filling-capping 3 in 1 machine, lamp inspection, label shrinking machine, inkjet printer, hot shrink film packer and conveyors. It is a full automatic production line.
(2)The water filling line is mainly used in the beverage filling operations. The three functions of bottle wash, fill and seal are composed in one body of the machine. The whole process is automatic.
(3)The machine is used in filling juices, mineral water and purified water in bottles made of polyester and plastics. The machine can also be used in hot filling if being installed with temperature controlling device. The handle of the machine can be freely and conveniently turned to adjust the machine to fill various types of bottles.
(4)The filling operation is faster and more stable because the micro pressure filling operation of the new type is adopted. There the output and benefit of the machine is higher than the machinery of the same specifications.
(5)The advanced OMRON programmed controller (PLC) is adopted to control the machine to run automatically while a transducer is used in the bottle -entering chains to adjust speeds and coordinated with the transducer of the main machine to make the operations of moving bottle forward steadily and reliably.
(
6)It is convenient to operate with higher automation because every part of the machine is inspected to run with photo electricity, On the bases, the filling parts of the machine can be changed into filling methods of lower vacuum.
(7)The filling category of lower vacuum (Z type machine) is applicable in glass bottles, filling alcohol, soy and such like materials. The aluminum theft proof cap and plastic cap can be adopted. The machine is an idea-preferred equipment for beverage maker.
Image show
Technical data
Model
CGF 14-12-4
CGF 18-18-6
CGF 24-24-8
CGF 32-32-10
CGF 40-40-12
CGF 50-50-12
CGF 60-60-12
Production Capacity
3000-4000
6000-8000
8000-10000
12000-14000
16000-18000
20000-24000
25000-28000
(500ml b/h)
Suitable Bottle Shape
PET bottle, circular or square
Bottle Diameter(mm)
50-90
Bottle Height(mm)
150-310
Compressed Air Pressure(Mpa)
0.3-0.7
Washing Medium
aseptic water
Total Power(kw)
4.4
4.4
5.2
6.2
7.8
10
13
Total Weight(kg)
2200
2500
4200
6000
7000
9000
11000
Production technical flow chart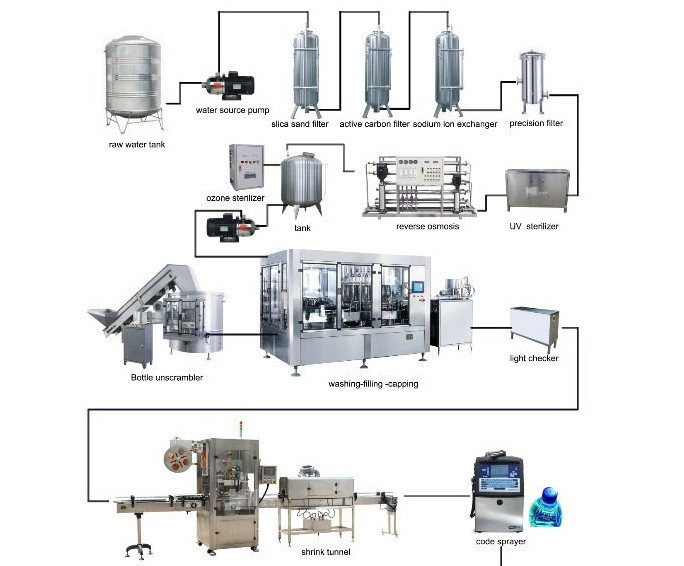 Mineral water bottling machine------ Cooperation brand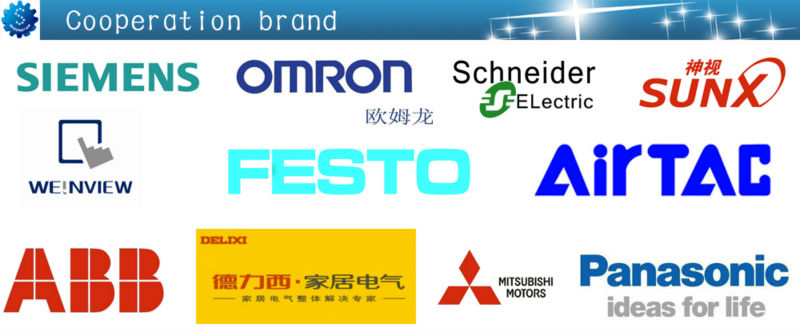 Mineral water bottling machine------Certificates

Mineral water bottling machine------factory and workshop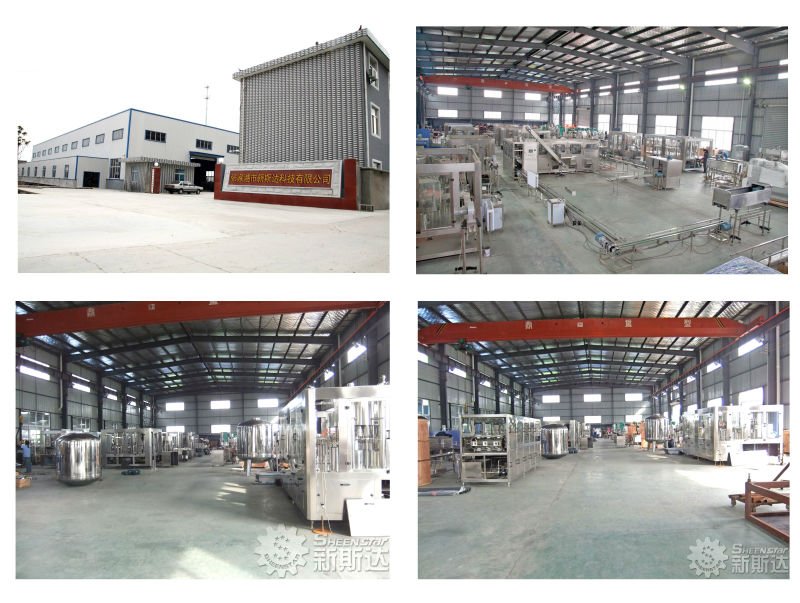 Mineral water bottling machine------packing and shipping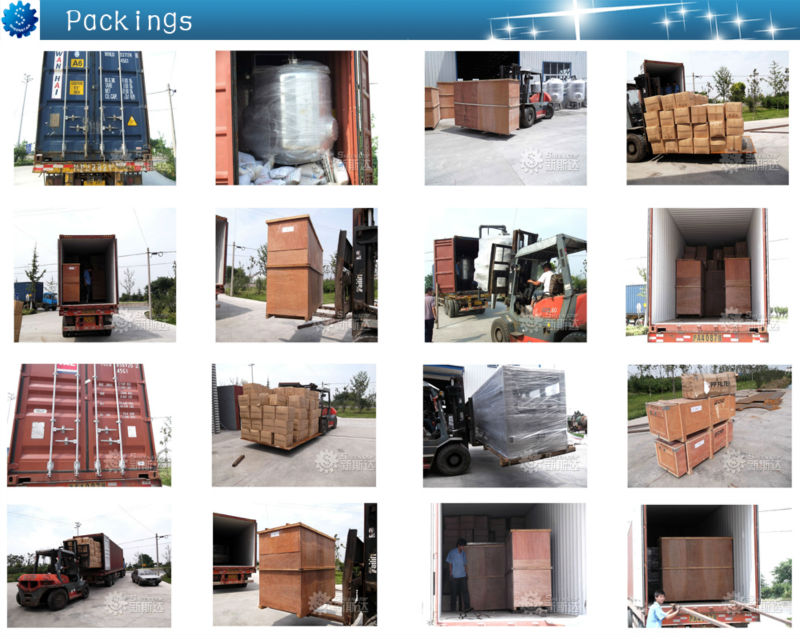 The sample service
1.We can send you the video of the running machine.
2.You are welcome to come to visit our company,and see the machine running in our factory,we can pick
you up from the station near our city.
3.If we get the permission of the customer who has brought the machines from us,we can tell you our
customers' contact imformation,you can go to vist their factory.
Customized service
1.We can design the machines according your requirements(materil,power,filling type,the kinds of the bottles,and so on),at the same time we will give you our
professional suggestion,as you know,we have been in this industry for many years.
2. We can offer free technical support and consultation such as design your factory,draw the factory layout
and so on.
After-sales service
1.We will delivery the machine and provide the bill of load on time to make sure you can get the machine
quickly
2.When you finish the Preparation conditions,our fast and professional after service engineer team will go to
your factory to install the machine,give you the operating manual,and train your employee until they can
operate the machine well.
3. We often ask feedback and offer help to our customer whose machine have been used in their factory
for some time.
4.We provide one year warranty with spare parts free
Why is SHEENSTAR?
Stable high quality of machine
Competitive price
Fast,sincere and efficient service
Quality-packaging
1-year warranty
Contact details
For more information about our products,pls contact us without hesitation and we will provide the sincere service fr you.Thank you and welcome to SHEENSTAR.