Particle Size Analysis Vibration Measuring Instrument
Product's information

200mm vibration measuring instrument with frames made of stainless steel 304, are suitable both for hand sieving as for dry and wet sieving with all our test sieve shakers.
Functions
Determines the particle size distribution, whatever particles or powder particle size analysis of grains, powders.
Advantages
1.This type of test sieve shaker is primarily used to determine particle size range for dry materials, whatever particles or powder.
2.Sieve sizes range mfrom 4 mesh (4750micro opening) to 500mesh (25 micro opening).
3.You can set the sieving time, interval and amplitude for achieving reproducible sieving results.
4. Up to 9 fractions in one sieving operation.
5.Typically requires 50-150g of sample material.
Technical data
No.

Item

Unit

Data

1

Sieves

Layer

8

2

Diameter

Mm

200

3

Material size

Mm

0.038 – 3

4

Noise

Db

Less than 50

5

Vibration amplitude

Mm

3 – 5

6

Vibration motor

Voltage

V

220 – 240

Rotate speed

Rpm

1400

Power

KW

0.12

7

Overall dimension

( length*width*height )

Mm

370x350x650

8

Net weight

kg

37
See the pictures of vibration measuring equipment to get more information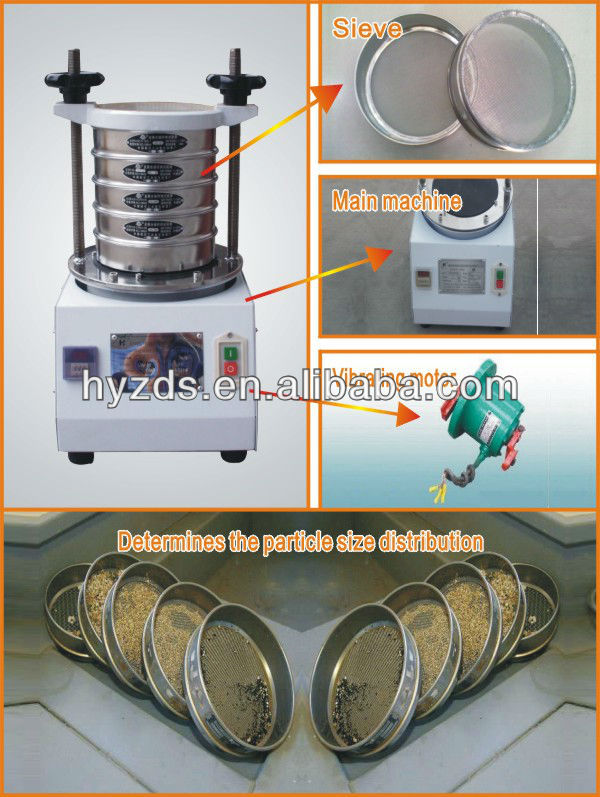 Parts of the model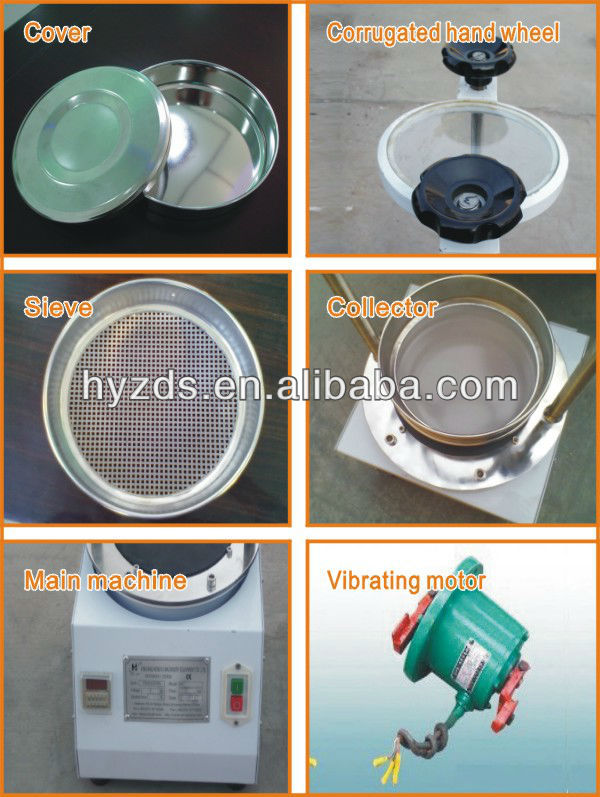 Model & package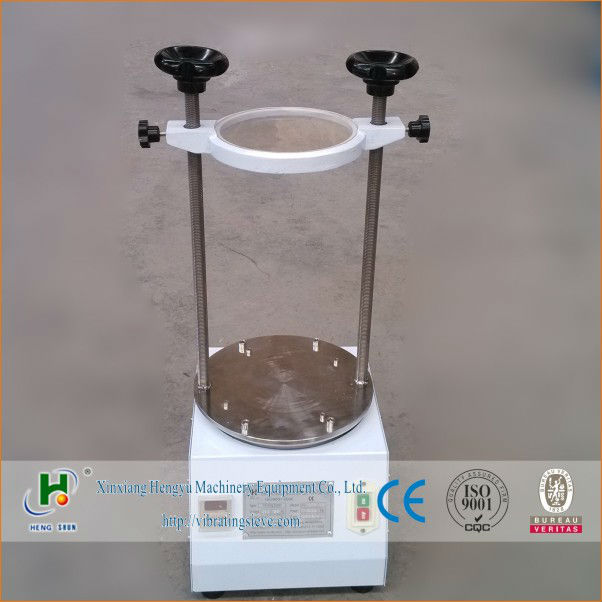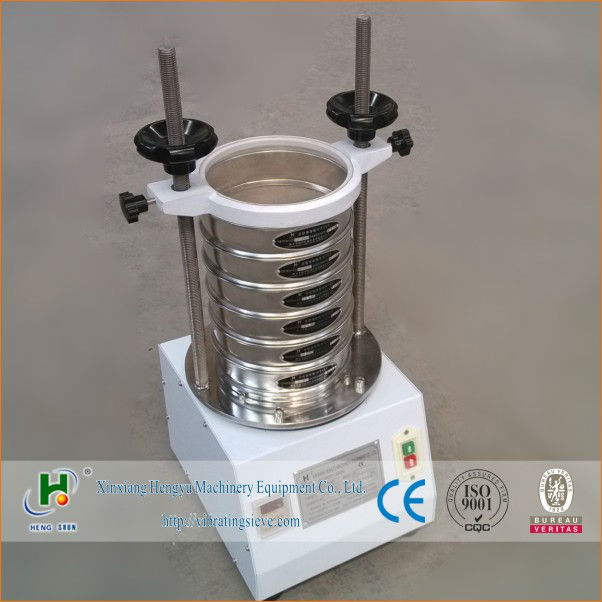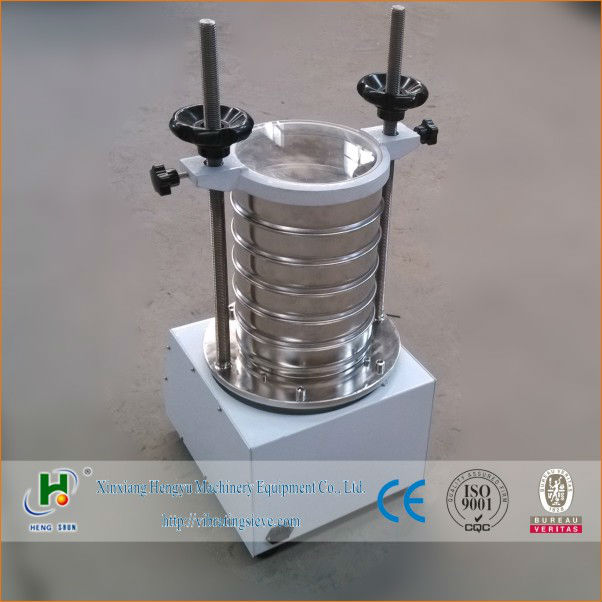 Why us?

Quality Control
1.Control from material: SUS 304, mild steel Q235 and mild steel Q345, electrode wire, screen mesh, etc.
Though inspection, enter the semi-finished storehouse, put into production and use; otherwise, send them back.
2.Control from inspection:
a)Process inspection after batching raw material, welding, sanding, polishing, acid washing, powder coating and assembling, final inspection before delivering. Timely correction once found the problem.
b)Third party inspection available as request.
Approved ISO 9001:2008, CE and BV certificates.
1.ISO International Standards ensure that products and services are safe, reliable and of good quality.
2.Our products have been passed assement by BV companywith 180 years history.
3.CE certification is designed to protect EU consumers by regulating products to reduce possible dangers to people and the environment.
4.We are the international Gold Supplier in the biggest B2B platform Alibaba.The "safe" ranks the fist in it.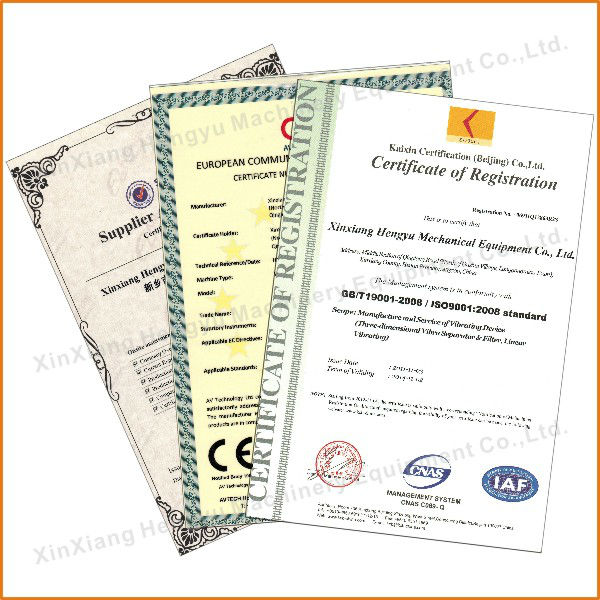 How to choose the suitable model?

Please provide the detailed information as follows, so that we can supply you the suitable product:
1. Processing raw materials: material's name?
2. Mesh size: eg: mesh or mm?
3. Working power: ??Voltage, ??Hz and ??phase.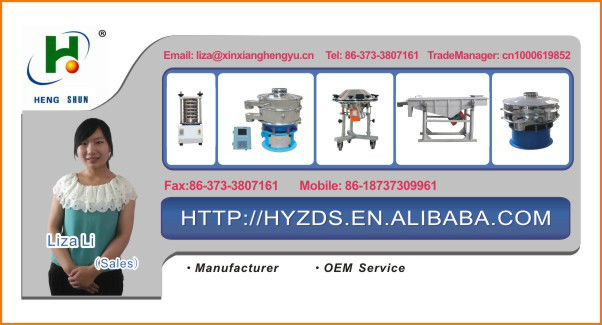 Best laboratory vibrating sieve and good price will be offered to you,
send e-mail right now.