PTT-002 Online lubricant oil, engine oil etc oil quality analyzer / measuring instrument/ analysis device
Introduction
PTT-002 Online Degree of Pollution Tester is an intelligent, portable and effective analyzing equipment. It could online test and display degree of pollution of oil from hydraulic and lubricating system, so that maintenance staff could take preventive measures in early period, avoiding abrasion and damage upon hydraulic components from containments. In this way, it not only help you minimize maintenance expense, but also help decrease the shutdown time of equipment. Series PTT-002 could also help improve security of system and extend the performance time of your equipment.
PTT-002 adopts OLED display screen and display the degree of pollution of oil in digit. It could test degree of pollution in mineral oils or phosphate synthetic oils, such as hydraulic oil, lubricant oil, transformer oil(insulation oil), turbine oil, gear oil,engine oil and so on. Currently, PTT-002 is widely used in the fields of Aerospace, Electricity, Petroleum, Chemical Industry, Transportation, Harbour, Metallurgy, Machinery, Automobile Manufacturing etc.
Technical Parameters:
Weight:538 g
Dimension:63mm×88mm×45 mm
Oil Temperature:-20℃~80℃
Storage Temperature:-40℃~85℃
Humidity:Operation under 20%~85%RH; Storage under 98%RH
Particulate Size:2µm,5µm,15µm,25 µm or 4µm(c),6µm(c),14µm(c),21 µm(c)
Connecting Screw Thread:M10×1mm
Standards of Pollution Degree:
ISO 4406 01~29
NAS 1638 00~12
PPM
Online Oil Flow Rate:50mL/min ~300 mL/min
Power Supply:DC 9V ~ 18V (Power Supply Ripple Wave<30mVp-p)
Precision of Repeatability:±0.5 ISO Grade
Calibration Period:1 Year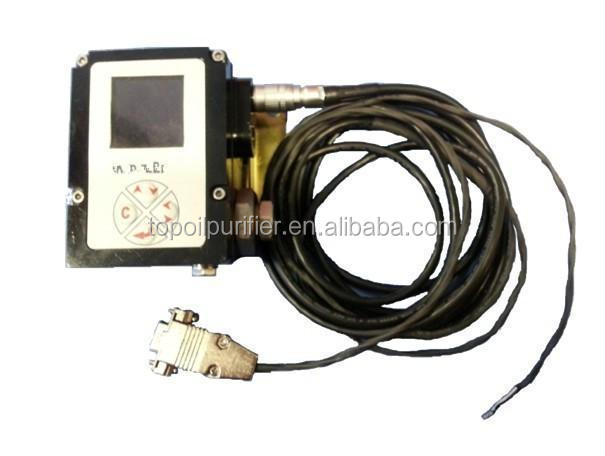 Our mian moisture content testers
Karl Fischer coulometric method moisture tester TP-6A

Karl Fischer coulometric method moisture tester TP-2100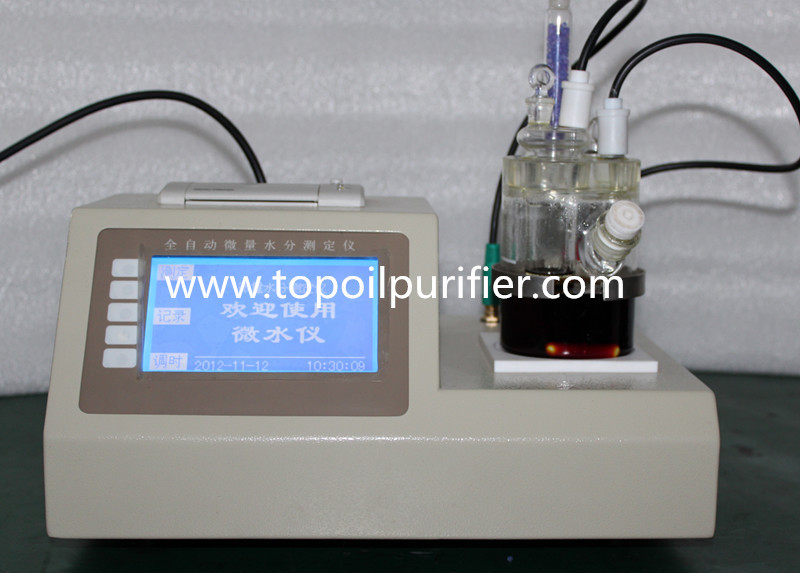 Karl Fischer volumetric method moisture tester TPD-2G
Portable online monitoring moisture content tester TPEE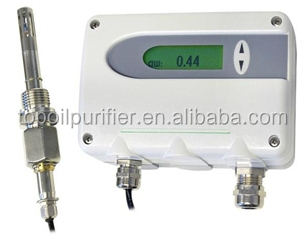 Packaging & Shipping
Prompt and reliable delivery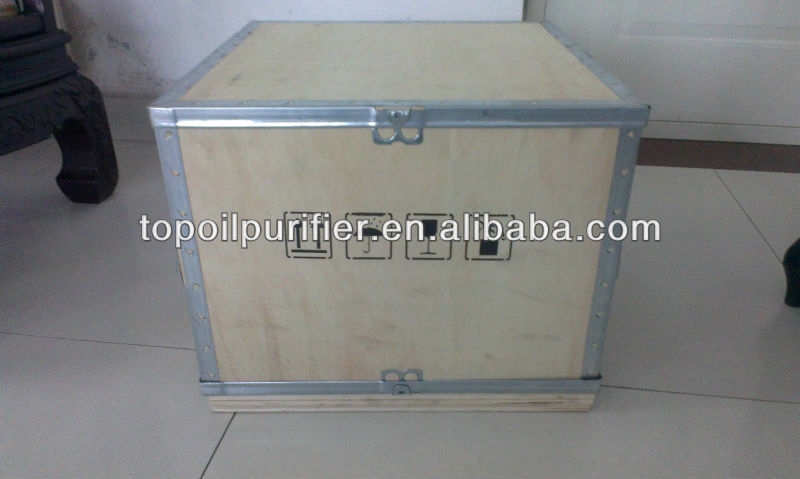 Our Services
Trustable technical and after sale serivece
1. Long-term warranty.
2. Provide best spare parts at low price (some for free).
3. Provide timely reply and technical support.
4. If anything wrong with the equipment, we would give prompt response and provide solution within 24 hours.
5. If there is technological innovation, we would guide our customer to upgrade.
Our Major Products
Our major testers/ analyzers:
1.Transformer oil breakdown voltage tester ( BDV test kit) IIJ-II / DYT Series
2. Acidity tester ACD-3000I
3. Karl Fischer water content tester TP-6A / TP-2100
4. Moisture content tester(TPEE)
5. Fully automatic interfacial tension analyzer IT-800
6. Gas-chromatography transformer oil gas analyzer DGA2013-1
7. Consolidation point determinator PT-2000
8. Kinematic viscosity tester VST-2000 / TPV-8
9. Flash point tester (open cup) TPO-3000
10. Flash point tester (close cup) TPC-3000
11. Transformer tester (CT/PT tester) TPVA-404 / TPVA-402
12. Transformer turn ratio tester model HYG-II / TPOM-901
13. Total base number analyzer(TBN tester) TBN-2030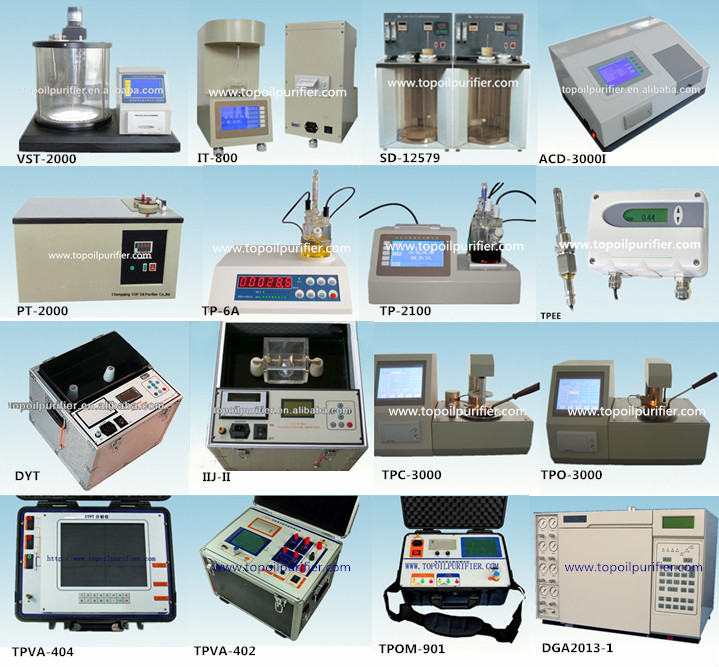 For more information, please don't hesitate to contact me.
Direct contact info.
You can also directly contact: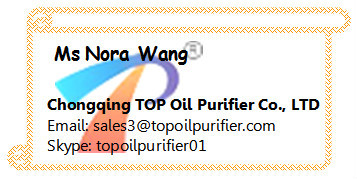 Key words: water content tester, moisture tester, oil moisture sensor, Karl Fischer moisture meter, moisture testing machine, moisture meter, moisture content testing equipment, moisture analyzer, Digital Oil Moisture Tester, oil water content testing equipment, water test equipment, oil moisture meter, karl fischer moisture analyzer, water content analyzer, lab equipment, Karl Fisher coulometric method moisture meter, karl fischer oil water content tester, karl fischer oil water content test kit, karl fischer coulometric titrator, moisture measuring, moisture sensor, water content tester, karl fischer moisture, transformer oil moisture tester, water analysis equipment, karl fischer titrator, moisture detector, online moisture analyzer, water detector, air moisture sensor, moisture content tester, transformer oil water content testing, online particle counter, particle size machine, particle size machine, oil quality analysis device, oil quality measuring instrument, oil quality measuring instrument